Brighouse Bay

Holiday Park
SW Scotland
Spacious with a Country Park feel
Brighouse Bay

Holiday Park
South West of Scotland
Spacious with a country park feel

Welcome to your new home from home
Holiday Homes at Brighouse Bay
Set in stunning countryside, in the heart of Dumfries and Galloway, Brighouse bay holiday park is the ideal location for your new holiday home. Voted Holiday Destination of the Year by Countryfile, Dumfries and Galloway is a hidden gem.  An area of spectacular natural beauty, it is packed with beaches, hills, castles, gardens, food and drink, attractions and nature in abundance.
Set next to it's own beach on a quiet secluded peninsula, Brighouse Bay Holiday Park has a real country park feel due to the landscaping, mature trees, wildflowers, birdsong, lots of free open space and closeness to nature.
Our award winning family-run park is set in acres of great walking country with signposted trails through ancient woodland, coastline and farmland with magnificent views over the Irish Sea.
Welcome to a new relaxed lifestyle
Holiday home ownership is so much easier and more affordable than you may think.  With a range of options from caravan holiday homes to luxury lodges, there really is something to suit your budget.
We'll guide you through the whole process to make sure it's an enjoyable one for you.  After all, you'll love your holiday home, so why not love the process of owning it?  We'll go through your options in terms of our four parks, what type of holiday home you would like and what features would suit you and your family's lifestyle. We're there to support you at every stage and our relationship doesn't end when you sign the paperwork, we'll be there to answer questions and provide advice for many years to come.
We've helped hundreds of people ind the right holiday home for them and we look forward to helping you find your ideal home from home. To start your journey with us call us on 01557 870 267, email or fill out the enquiry form on this page.
Owner Benefits
It's proven that owning a holiday home can reduce stress and therefore improve your health!  Fresh are, family time, relaxation, moving more and worrying less all have a significant impact on our health and happiness, and owning a home at Brighouse Bay Holiday Park can provide all of these.
In addition, owning a holiday home with us also has a range of great owner benefits, including the following:
Free activity tickets when you buy your holiday home
Staying with us for a few days when you buy your holiday home?  We'll refund the price of your holiday!
Our sites are pet friendly so you can bring your furry friends with you each time you visit
Reduced rates on our championship golf course
A friendly team of experienced staff on hand to provide support, information and a friendly smile
Refer a friend and if they become an owner with us, we'll give you hundreds off your site fees!
A great location packed with friendly people and loads to do and a friendly community atmosphere on site
Lots to do on site; leisure club with pool, jacuzzi and gym, games room, cafe and restaurant, shop, bike tracks, walks outdoor bowls, championship golf course, driving range, pitch n putt, 10 pin bowling, coastal walks, seasonal entertainment and an area jam packed with things to do, no matter what your interests are!
If you want to find out more or take the next step in joining our community of owners, simply call us on 01557 870 267, email or fill out the enquiry form on this page.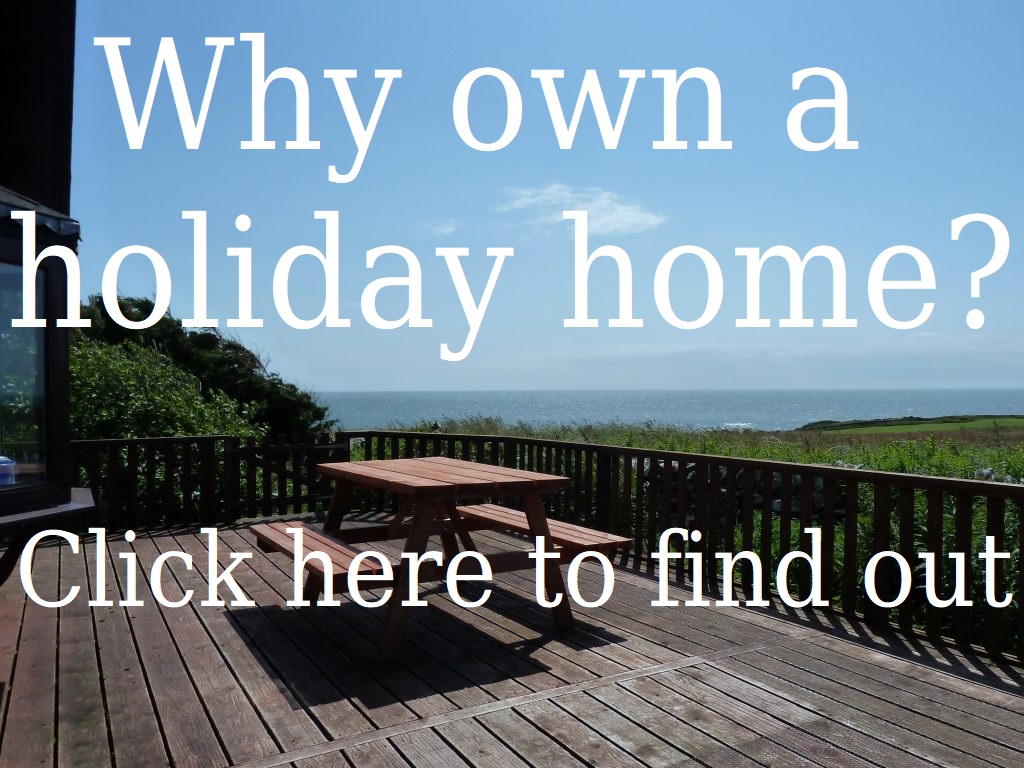 Light and airy living area with patio doors
All units come with a fitted kitchen
Generous L shaped seating
A feeling of warmth and comfort
Open plan kitchen, dining and lounge area
Our holiday homes have verandas and space for al fresco enjoyment